Santos Education Workshop
SANTOS Ltd. is sponsoring a Geoscience Education Workshop to be held on the first day of AGCC 2018, Monday 15 October 2018, from 3 to 7pm, at the Adelaide Convention Centre.
Science teachers will have the opportunity to meet renowned Geoscience educator and documentary film-maker Professor Iain Stewart and other Geoscience educators.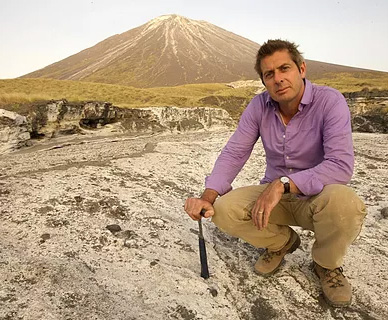 The program for this event includes:
an education discussion led by Prof. Iain Stewart
geoscience-related hands-on and practical activities ready for your classroom
access to the AGCC poster & trade displays after the workshop
meeting with the Geoscience community over evening nibbles and drinks
Contact Greg McNamara at geoservices@geoed.com.au to register – places are limited!
Download the flyer for this event and help spread the word about this unique Geoscience education opportunity.
At AGCC 2018 you will also have the chance to interact with Suzy Urbaniak and Len Altman, geologists and winners of the Prime Minister's prize for science teaching, as well as other renowned Australian Geoscience Educators.