Divercity in Geoscience
AGCC 2018 will celebrate Diversity in Geoscience via a number of events during the Convention. The Diversity subcommittee will be promoting that diversity is more than just gender and experience levels (and age), but also includes minority groups such as indigenous, disabilities, non-English speaking backgrounds and LGBTI, plus many more.

Generously sponsored by Beach Energy, this event will consist of a panel discussion and Q&A starting with the topic 'Everyone is unique that's why diversity is everyone's responsibility', and will take place during the lunchbreak (1:00pm – 2:00pm) on Wednesday 17 October in Hall E1. Join the discussion led by an expert panel as they discuss their experiences and thoughts about diversity, inclusion and equality in the geoscience community.
Tickets are AU$20, lunch will be provided and attendees will receive an eco-friendly gift from Beach Energy.
To register for the AGCC 2018 and the Diversity in Geosciences Lunch, click the button below. If you have already registered, you will have received an email to allow you to add this to your registration. Any questions can be directed to register@ccm.com.au.
Please help us spread the word by forwarding the flyer and banner for this event.
Register for Diversity in Geoscience Lunch

Panel members who will be leading the discussion at the Diversity in Geoscience Lunch were asked questions about diversity — click on the photos below to see their answers revealed. All attendees will be emailed a digital handbook prior to the lunch that will provide the biographies of the panel members as well as all their answers.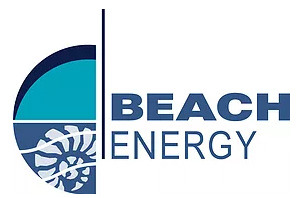 Formed in 1961, Beach Energy is an ASX listed, oil and gas, exploration and production
company headquartered in Adelaide, South Australia. It has operated and non-operated,
onshore and offshore, oil and gas production from five producing basins across Australia and
New Zealand and is a key supplier to the Australian east coast gas market. Beach's asset
portfolio includes ownership interests in strategic oil and gas infrastructure, such as the
Moomba processing facility, as well as a suite of high potential exploration prospects. Beach
Energy is highly focused on maintaining the highest health, safety and environmental
standards.
Women in Science, Technology, Engineering and Mathematics (STEM)
Decadal Plan Discussion Meeting

Join us Monday 15th October (7.00 – 8.15am, Meeting room R1, Adelaide Convention Centre) to have your say on the Women in Science, Technology, Engineering and Mathematics (STEM) Decadal Plan.
We need your help! The Australian Government has asked the Australian Academy of Science to develop a Women in STEM Decadal Plan. This plan will provide a 10-year roadmap for sustained increases in women's STEM participation from school through to
STEM careers. The Australian Academy of Science will work with the support of the Australian Academy of Technology and Engineering to reach all stakeholders in Australia with an interest in STEM. The preliminary recommendations from the Women in STEM Decadal Plan will inform a Women in STEM National Strategy that will be developed by
Government for release in late-2018.
This meeting will help inform the Australian Geoscience Council's submission to the Australian Academy of Science. Don't miss out on your chance to contribute.
The Women in STEM Decadal Plan's expected outcomes are: • long-term improvements in gender equity • improved quality in STEM skills and expertise in Australia • Increased access for women and girls to participate in STEM • Expanded career and study opportunities for
women • Benefits to business from increased access to STEM skills.
Information and the discussion paper for The Women in STEM Decadal Plan can be found here.
The meeting on Monday morning is FREE and open to all conference delegates, workshop attendees and volunteers. It is not limited to female delegates, we would love to have representation from all groups.
NB: This event does not offer catering, please feel free to bring your breakfast with you.